mymetalphantom
I've done a lot of waiting around today, which always drives me crazy.
If bored, make a LiveJournal post. I have nothing to declare but my geekery. This is a small sample of nerdy stuff in my nerdy life.
0.05% of the books I own. These are either books I'm reading now, or have just finished reading (you can tell by the bookmarks, can't you?)...or in the case of my dissertation books, just ones that I can't be arsed to put away properly.
When you have cookies you need to keep them in a geek cookie jar...or three.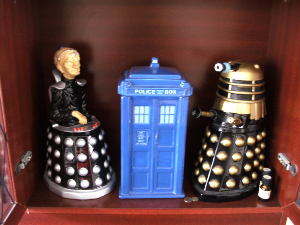 CD players? iPods? iTunes? Whatever do you mean? Also, re: Che Guevara vinyl sticker...I know, horrible man; killed people. It's there to remind me of my hopeful, innocently Marxist past. Happy, less cynical days. Sentimental value.
My darling Henry! One day I shall be able to afford a better guitar, and I will feel like I'm breaking up with Henry. That day will be a sad one, I fear.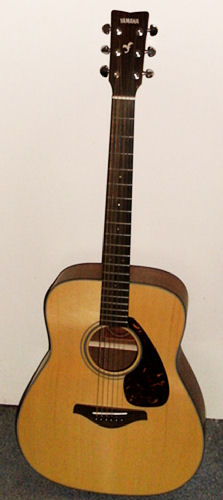 My fridge door. Actually it's my freezer door, but still. This changes from time to time, whenever the mood strikes me. I drew the TARDIS picture. You can tell, because perspective is not a strong suit of mine. Mind you, I did draw it completely from memory, so I can sort of be forgiven. That and I can't draw.
The little kid in some of the pictures is me; obviously the other people in them are my parents.
The rest is fandom related stuff and anything that I found to be witty.
Conrad Veidt! I made these with
this thing here
. You can't say that I don't put a lot of effort into my geekery.
The Union Flag looks like a rather 'BNP' (British National Party) kind of decoration, but I don't see why they should have a monopoly on it.
My calendar. I have a geek calendar every year. If you have sharp eyes though, you'll notice that this one is not this year's calendar. I forgot to buy one and then couldn't find one I liked, so I recycled an old one that I found in a drawer. It's okay, as long as I don't want to know what the correct date is...erm...
Geek poster. No points for correctly guessing why I chose this poster, specifically. Wow, I've had that poster for bloody ages.
Where the magic happens. My untidy workspace. Complete with geek pictures and a semi-cool Lennon poster. I dunno, Lennon's cool, right?
EDIT:
I can't believe I forgot about my Avengers poster! How silly of me.
Any suggestions for how I can make my house geekier than it already is (once I get some money) are welcomed! XD
That successfully killed an hour!